Implementing A Multi-Hat PDA
Matthew Johnson and Frank Stajano
University of Cambridge Computer Laboratory
The Problem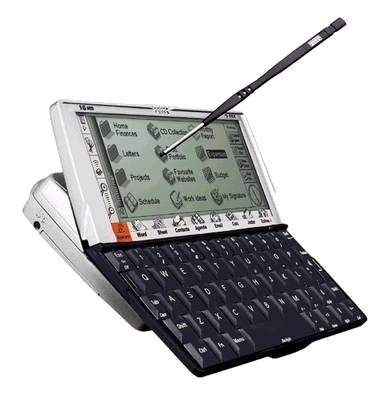 The PDA is obviously designed as a single-user machine
Some functions of a PDA we want to be passworded:
Some functions do not not need a password:
Just using a calculator requires a password.
Still cannot lend the calculator without giving access to email.
The many hats idea
PDA may be a single-user machine, but it doesn't have a single policy.
User can assume several roles with different privileges and credentials.
Roles may be changed between without interrupting sessions in progress.
One role can be accessed with no credentials.
Multi-hat security rules
Hats.

The machine supports a finite number of hats which have credentials. One of these is the null hat, which has no credentials.

Sessions.

The machine supports simultaneous sessions, each belonging to a hat, each active or locked.

Session Unicity.

For each hat there is at most one session.

Hat Selection.

There is a convenient way to select any hat. This activates or, if necessary, creates the session for that hat.

Switching Sessions.

To activate a session you must present the credentials of its hat.